Every now and again I get an email or a message from people I know and even from strangers telling me they've followed Nicky for X years and follow this blog and offer me  kind and compassionate words and I do not know why, but I am always surprised. Shocked even. It's really nice to know people do listen. People do care. While I started this blog as self-therapy, most of the time I don't think anyone will read it. I know it sounds strange, but that's how it is. Then again, this probably has to do with the fact that I've kept a diary since I was 12, so this is just an extension of what I've been doing for 40 years.
When I was a teenager, I was extremely shy. I always think that was my saving grace and an amazing trait to have at that age because not only it kept me out of trouble, but made me learn an essential skill… listening. People would always comment with "you're so quiet", and while I never knew if that was an insult or a compliment, at the same time my MO was to just listen.
I wish my grandma Stella lived longer than she did (she died when I was only 13), because one of my favorite things to do with my other grandma was asking her about when she was young. Out came the stories and they were amazing. On Christmas 2001 (the last time I saw her before she passed) I asked her to tell me how she met Nonno Mario and for the next thirty minutes or so, she went on and on about her life as a young girl and a young woman in her 20s in extreme detail, which caught me by surprise since these are things that happened 80 years earlier! She told me how she and her sister Caterina never wanted to get married, but when she met Mario she changed her mind! Oh, that rascal! I can still hear her voice in my mind with her Venetian accent and I still remember how she always whistled as she cooked. Her love of life never faded.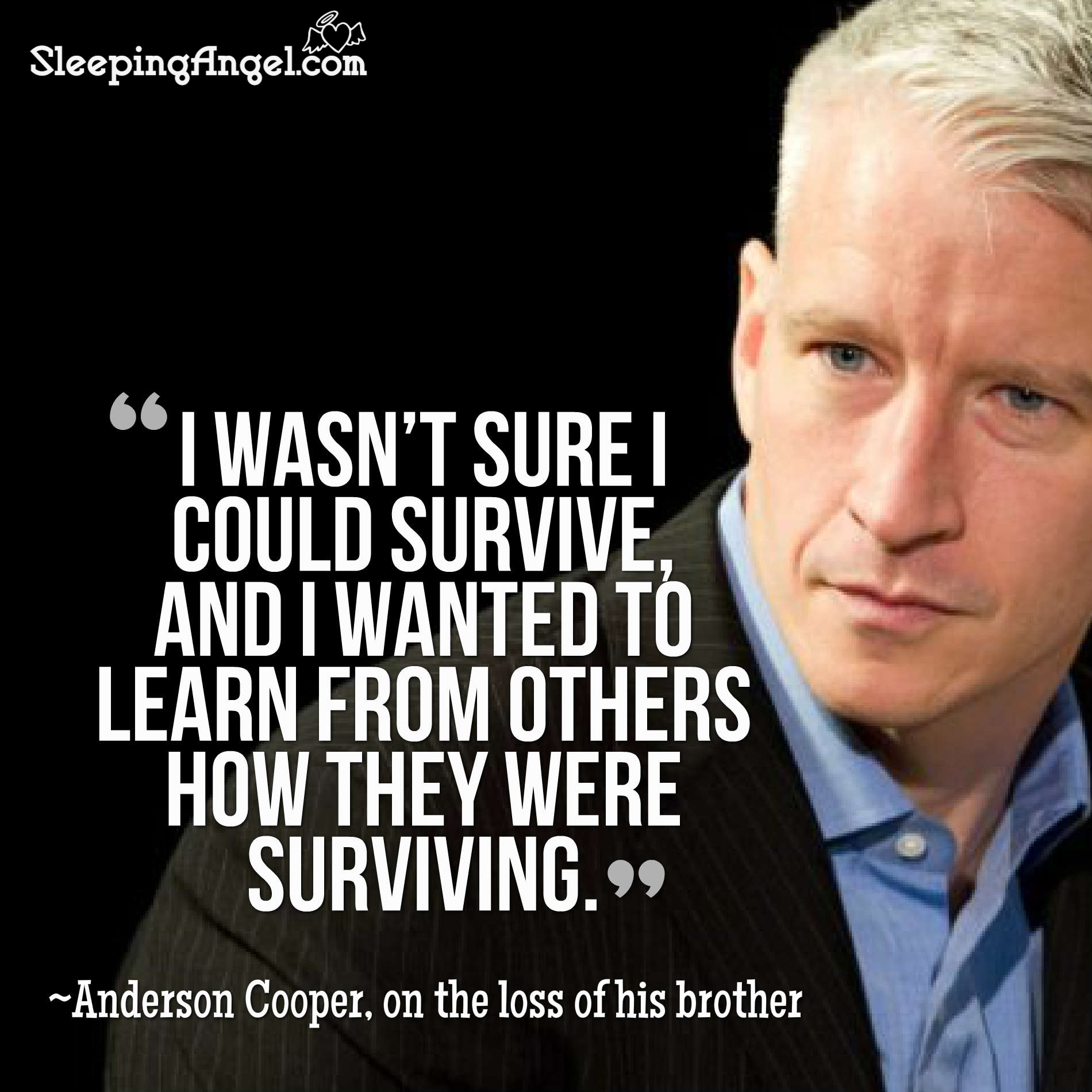 I love asking people their stories, I've learned so much from other people's struggles and how they survived. This is probably why my favorite kind of book to read is memoirs and autobiographies. I want to know how others survived.
Speaking of which, I just finished reading the book "The Rainbow Comes and Goes: A Mother and Son On Life, Love, and Loss
" by Anderson Cooper and Gloria Vanderbilt, which is a book full of conversations from son to mother that is truly inspirational. Anderson asked questions to his mother about her life and he answers hers, and in one passage on page 100, he talks about the death of his brother and his father and how much he struggled with it. He states that the reason why, as a journalist, he took a lot of risks by going to places where there was a lot of suffering and loss, was because he wanted to be in a place where the pain outside matched the pain he felt inside. He states: "I wasn't sure I could survive, and I wanted to learn from others how they were surviving".
Listening is a rare gift, but one of the biggest I can receive. I know that most people think that listening is not contributing, but listening to me talk about this horrible disorder helps me more than you know. It makes me feel that I am making a difference in a small way by helping spread awareness. By allowing me to write about my life without giving me advice or cliches responses (such as… "God doesn't give you more than you can handle" and similar) you truly help me put things into perspective and move forward.
So, thank you for listening!!!
Love & Light,